Riva Beach Resort is located on one of the most beautiful beaches of north Goa, Mandrem Beach. Its breathtaking sea view makes you feel close to nature, and experience tranquil luxury on your well deserved holiday.
While the hotel and its environs are relaxing, you can also choose to indulge in a selection of nightlife options not too far away. Crossing the quaint wooden bridge over the rivulet en route to the beach, is also a charming experience. Our pool with its unparalleled beach view, excellent dining and cafe options, spa, yoga and outdoor activities, are other highlights of Riva Beach Resort.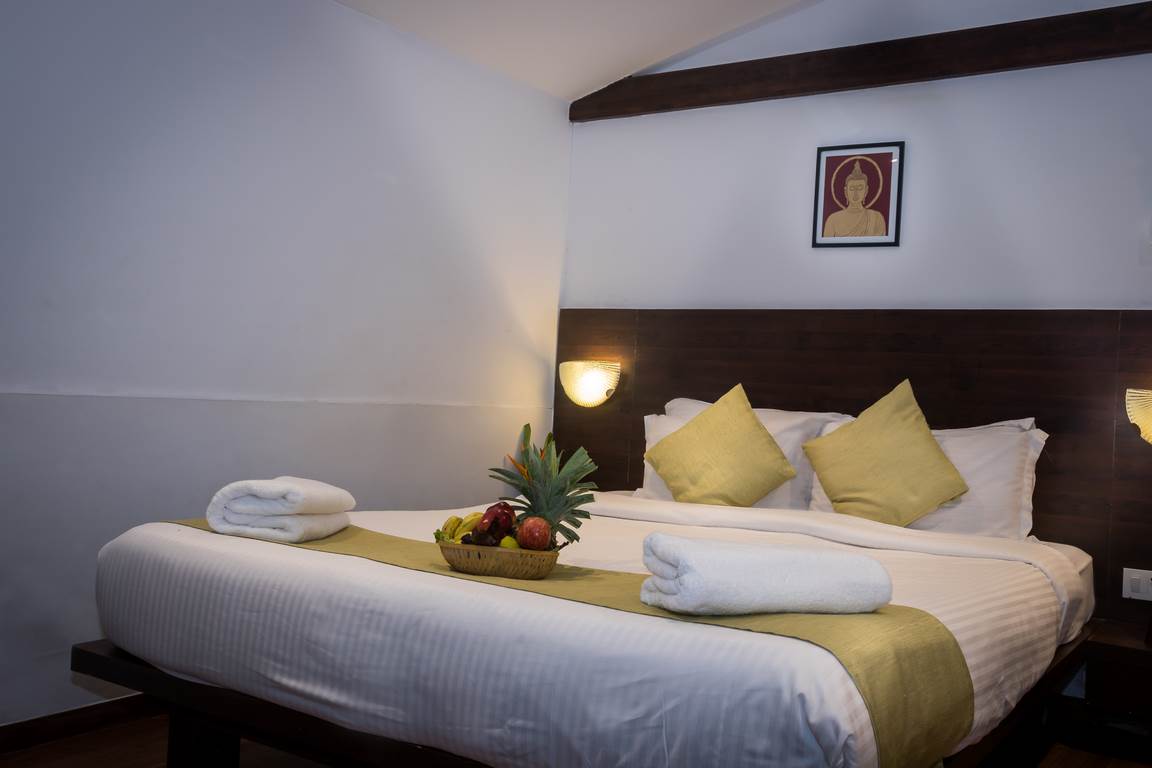 Cottage size: 300 sq. ft..
Dense Plantation View
Tea kettle
In room safe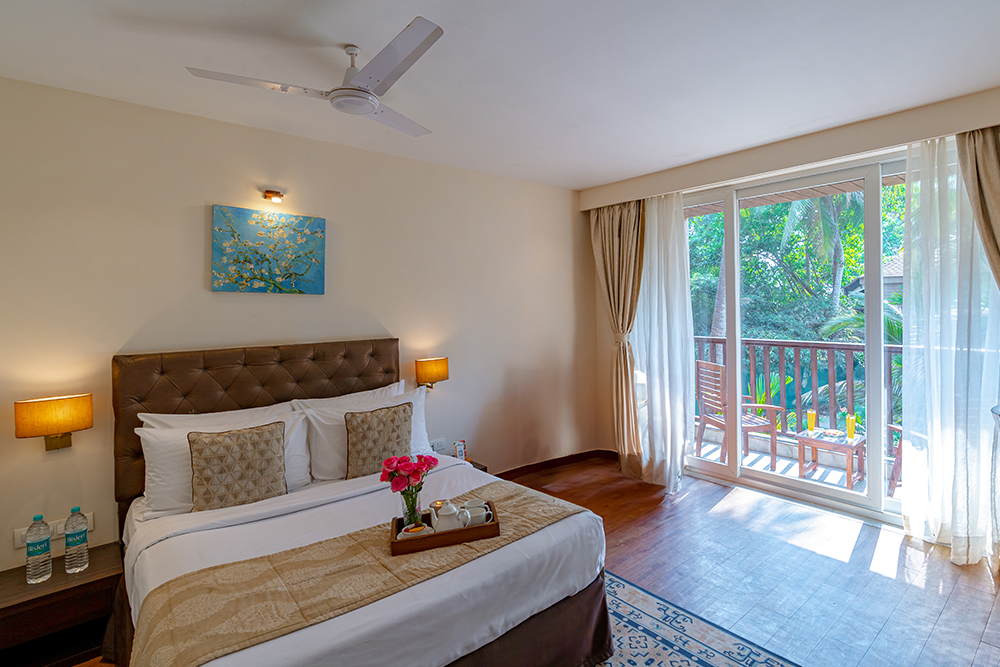 Room size: 300 sq. ft.
2 Single or 1 Double Bed
Free Toiletries
Garden View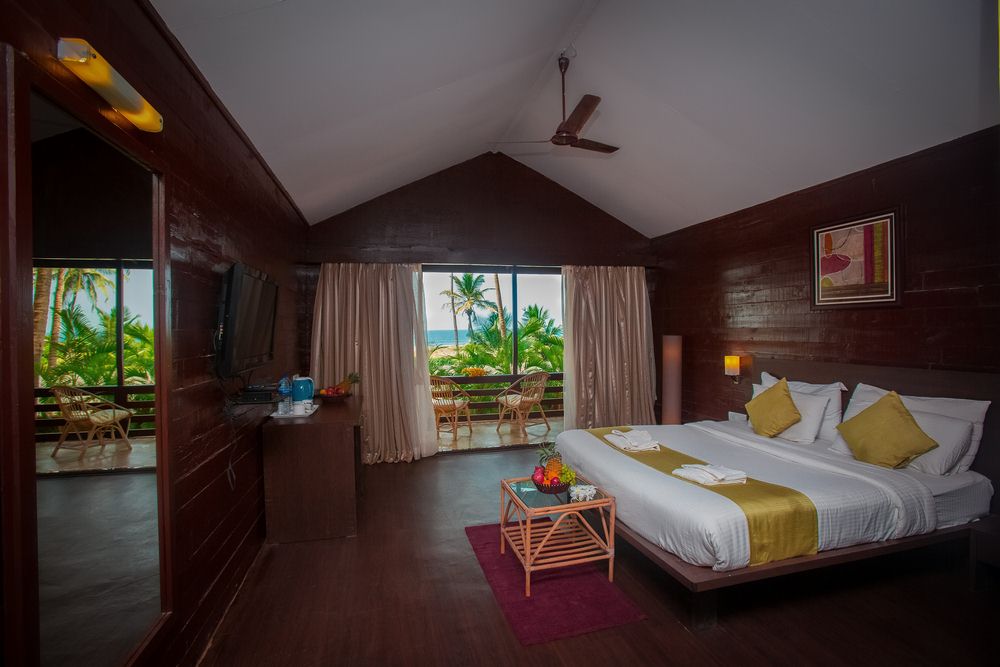 Room Size 350 sq.ft
Private Balcony
King size bed
32" Lcd TV with Set Top Box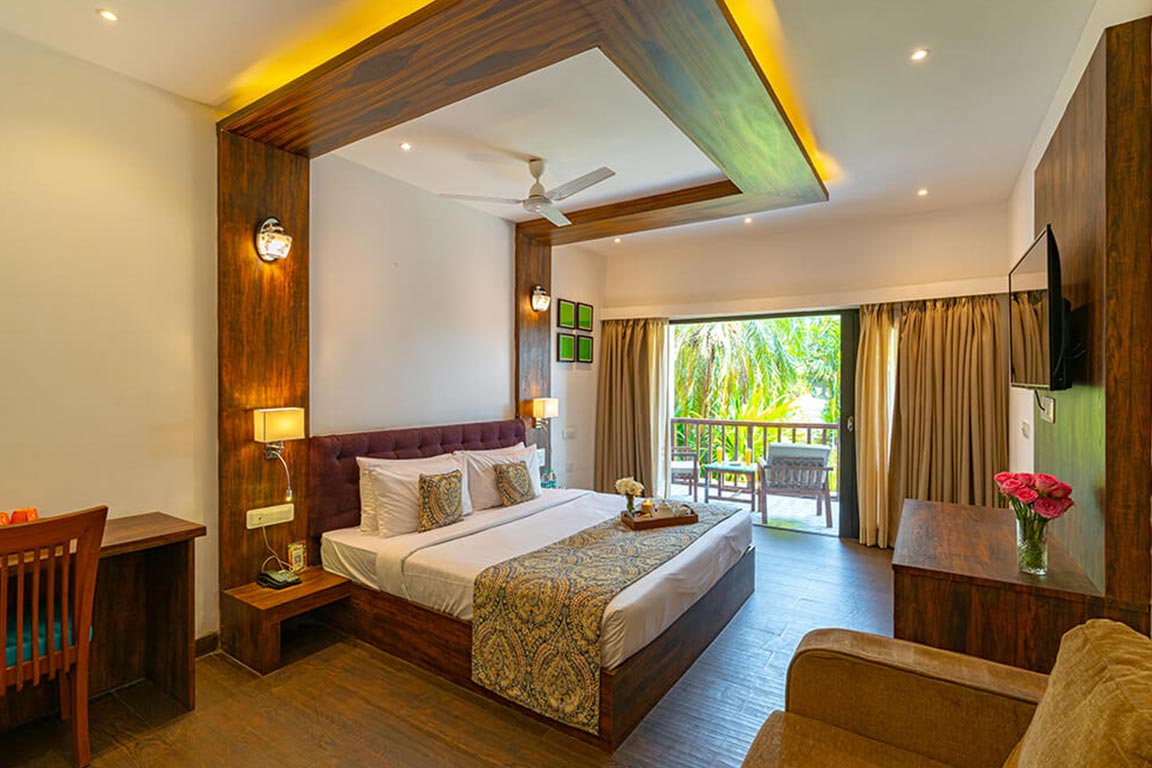 Room size: 350 sq. ft.
King size bed
Air conditioning
32 inch LCD TV with Set Top Box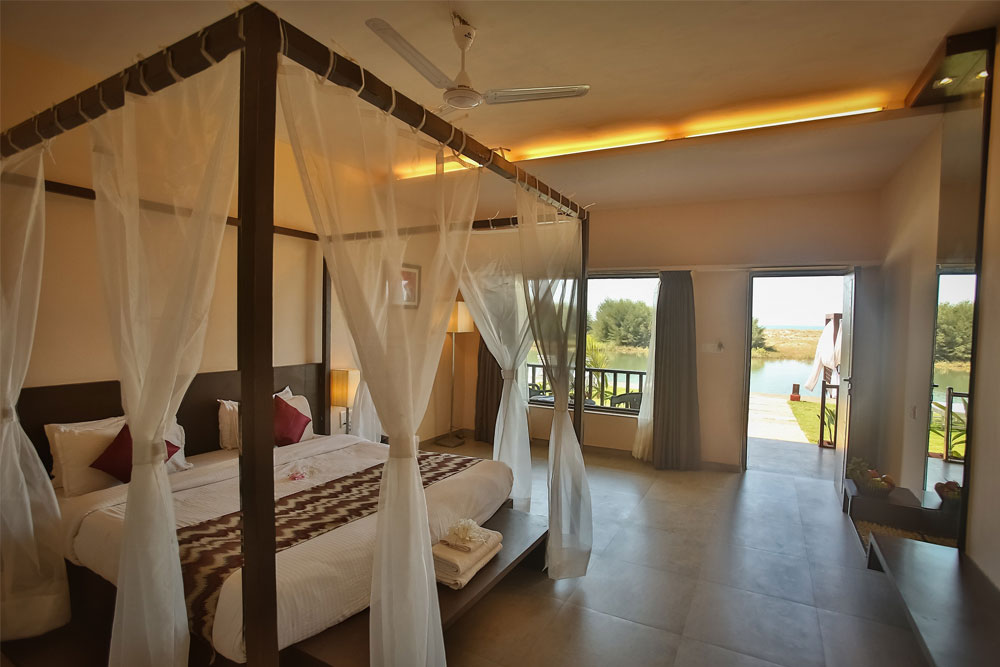 Room size: 485 sq. ft.
1 Double Bed
Sea View
Flat Screen LCD TV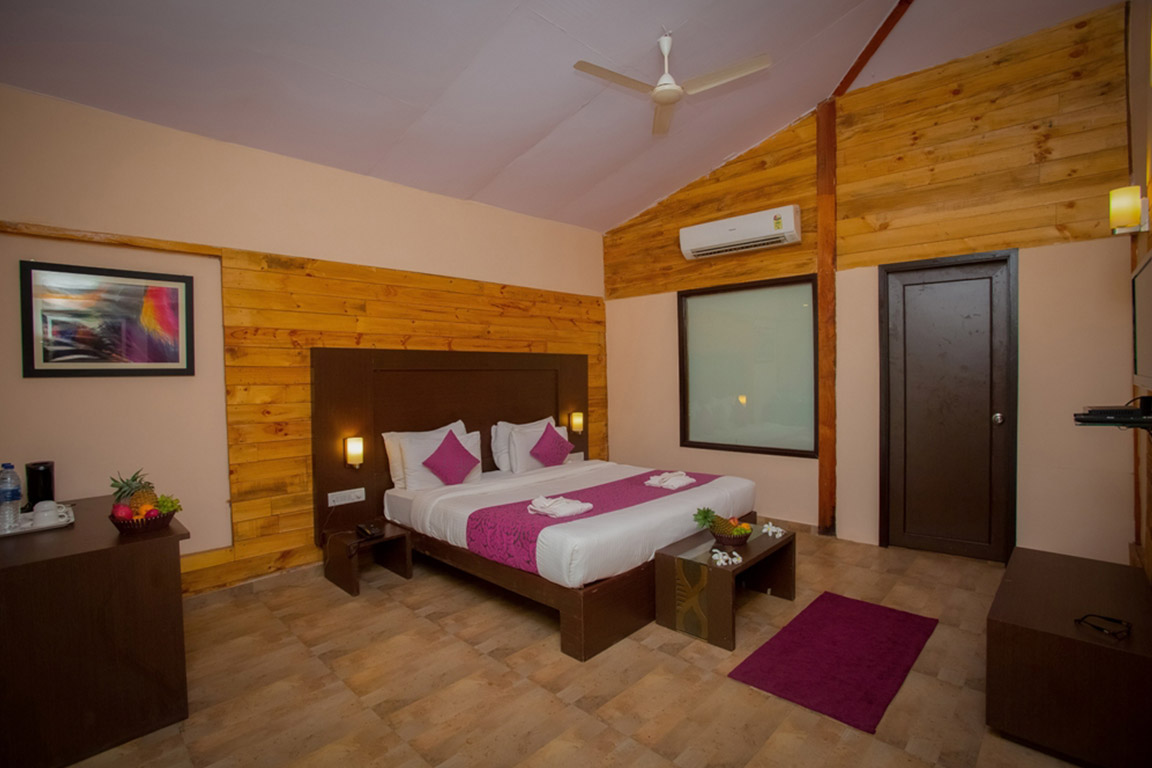 Room Size 500 sq.ft
32" Lcd TV with Set Top Box
In room Tea & Coffee Maker
Minibar
WEDDINGS & EVENTS
Planning to get married in Goa? Riva is considered one of the best resorts for a destination wedding in Goa. Riva provides the perfect backdrop for your big day.
Call us on 9372702530 to find out more about our wedding and event offers.
VIDEO